BY THE HUB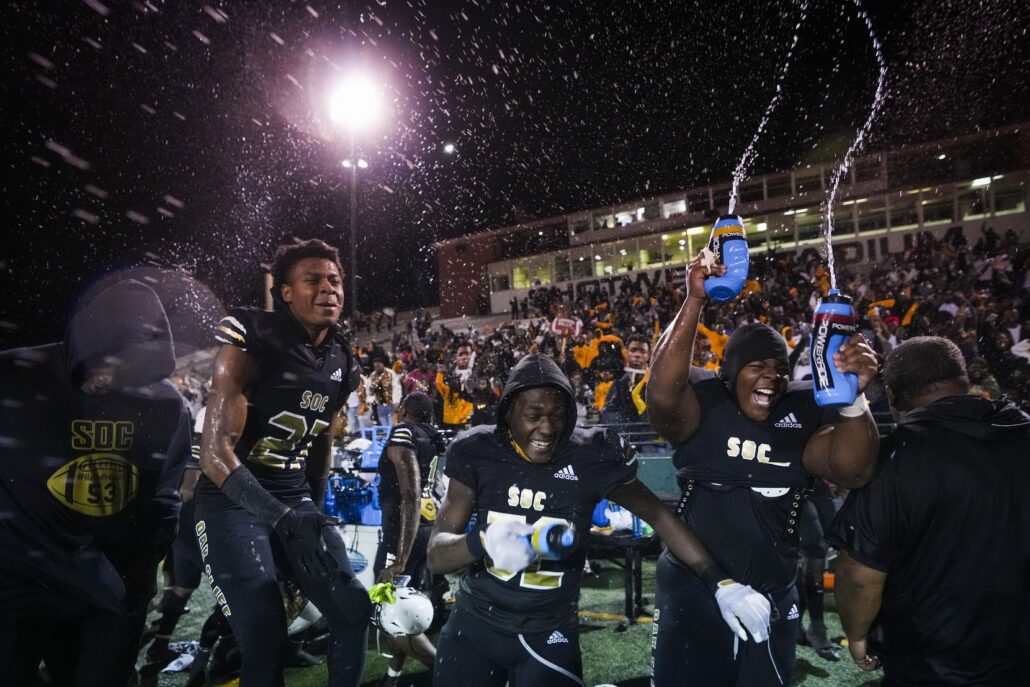 With the entire city rallying behind the South Oak Cliff Golden Bears on their historic playoff run, there are a few ways to watch the team in action for the 11 a.m. kickoff on Saturday, Dec. 18, at AT&T Stadium.
SOC will face off against Liberty Hill High School for the UIL 2021 State Football Championship in Arlington. Let's make sure to pack the stands and support the entire South Oak Cliff community by attending. All SOC fans should purchase tickets in advance through the UIL's online ticket process, where a $5 discount will be applied using a SOC-designated discount code. Tickets are required for all individuals ages 1 and up.
Ticket and Discount Code Information
Fans must purchase a general admission ticket through the SeatGeek app and can apply the following discount code for South Oak Cliff: 5ADIIN.
It is recommended to download the SeatGeek App on Apple or Android first if purchasing tickets using a mobile device. Please note that discount tickets, which are available for $15, do not have an option to print. General admission tickets purchased without the SOC discount code and sold through SeatGeek will be $20.
AT&T Parking Information
Parking is only available for purchase on game day, and not in advance. The stadium only accepts credit cards for parking, which means there is no cash parking option at the stadium. The cost to park is $20 per car and $50.00 for buses or RVs.
Watch Party at Ellis Davis
For fans who are not able to make it to AT&T Stadium, the district is hosting a Watch Party at Ellis Davis Fieldhouse, located at 9191 S. Polk St. Admission is free; however, everyone must pre-register online here to attend and receive an electronic ticket from GoFan to enter.
Tailgating will be allowed in Parking Lot A beginning at 8:30 a.m., and all district policies will be followed. Doors inside Ellis Davis will open at 10 a.m., and fans can enjoy concessions and three jumbotron monitors to view the game, which begins at 11 a.m. Only clear bags will be allowed inside, and visitors will not be allowed to go in and out at Ellis Davis.
The maximum capacity for the Watch Party will be 2,500, and the event will end immediately following the conclusion of the game.