CREDO OF THE BLACK PRESS
The Black Press believes that America can best lead the world away from racial and national antagonisms when it accords to every person, regardless of race, color or creed, full human and legal rights. Hating no person, the Black Press strives to help every person in the firm belief that all are hurt as long as anyone is held back.
Texas Metro News was purchased by I Messenger News Group and first began publishing in August 2012. The goal then as it is today, is to proactively address issues and also provide balanced coverage and analyses of news.
The Texas Metro News's mission is to inform, educate, enlighten, inspire, entertain, educate and empower, by providing thought-provoking news, photos, stories and commentary.
Texas Metro News is a Texas-based publication for people on the move and in search of news that is empowering and uplifting as well as informative and entertaining. On the pages you find information that focuses on trends, issues and varying opinions. It was designed for upwardly mobile men and women who want to stay abreast of the issues impacting their lives and those around them.
Texas Metro News is published on the 1st and 3rd Wednesday of each month and is distributed to an extensive list of social media sites, media lists and the Texas Metro News database, as well as to several distribution points across the state.
Established to cater to a predominantly female audience, the publication deals with information that focuses on trends, issues and varying opinions around the globe.
In addition to appealing to the broad audience publisher Cheryl Smith gained as a popular, award-winning talk show host on Texas-based radio station KKDA-AM, the publication focused on empowering, educating, enlightening, inspiring and entertaining its readers.
Cheryl Smith is the Publisher of I Messenger News Group, which includes the publications: Texas Metro News, Garland Journal and I Messenger. She also hosts a radio talk show, Cheryl's World, on Blog Talk Radio.
With over 30 years in the industry, working with some publications where she had to take a document from a thought to a complete document; Smith has excelled in all areas as an award-winning journalist.
The current secretary of the National Association of Black Journalists, Smith attended public elementary schools in Newark and East Orange, New Jersey, and graduated from East Orange High School in 1976. She received her B.S. degree in journalism from Florida A&M University in 1980, and her M.S. degree in human relations and business from Amberton University in Dallas, Texas in 1986.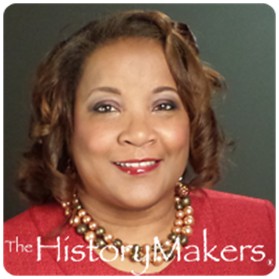 In 1980, Smith was hired as editor for Capital Outlook News in Tallahassee, Florida. From 1981 to 1984, she worked as a production coordinator for TV Watch in Dallas, Texas and JC Penney Life Insurance Company in Richardson, Texas. In 1987, Smith was hired at The Dallas Weekly, where she served as a staff writer, executive editor, editor-in-chief and columnist. Smith also worked for five years as Executive Assistant for Dallas County Commissioner John Wiley Price. From 1997 to 2000, she served as executive editor of Future Speak, a weekly newspaper produced by Dallas area high school and college students for the Dallas Examiner newspaper.
Smith worked as a producer and talk show host at KKDA-AM from 1990 until 2012, and as a show host of PAX-TV's "The Ester Davis Show" from 2010 to 2012. She was also the host of Blog Talk Radio's "Cheryl's World," and cable television's "On the Dotted Line." In 2011, Smith founded I Messenger Enterprises, where she serves as publisher and editor of I Messenger, The Garland Journal and Texas Metro News. In addition, she was an associate professor at Paul Quinn College from 1999 to 2010, and an adjunct professor at the University of North Texas from 2002 to 2009.
Smith has served as the president of the Dallas-Fort Worth Association of Black Journalists and the Dallas-Fort Worth Florida A&M University National Alumni Association. She was a two-term National Association of Black Journalists regional director, and has served as president of the Dallas-Metroplex Council of Black Alumni Associations. In 1994, she became the first African American and female to chair the North Texas Health Facilities Corporation. Smith has also served on the boards of the Dallas Alumnae Chapter of Delta Sigma Theta Sorority, Irving Cares and the Leslie K. Bedford Foundation. In 1995, she established the Don't Believe the Hype Foundation.
Smith has won numerous awards, including the Messenger Award from National Newspaper Publishers Association, the Journalism Excellence Award from The Dallas Examiner, the Outstanding Journalist Award from Elite News, the Barry Bingham Sr. Award from the National Conference of Editorial Writers, as well as multiple awards from the Texas Publishers Association, the NNPA, the NAACP, Delta Sigma Theta Sorority, and the Dallas-Fort Worth Association of Black Communicators. The National Civil Rights Museum awarded her the "Invisible Giant" Award, and in 2005, the Omicron Mu Omega Chapter of Alpha Kappa Alpha Sorority, Inc. presented her with the "Image Award." In 2009, Smith was honored by the Journalism Educator's Association. She also received the Outstanding Alumni Award from the Dallas-Metroplex Council of Black Alumni Associations and Woman of the Year award from the Women Empowering Women Foundation.
She has the distinction of being named Psi Chapter and Regional Woman of the Year for the Iota Phi Lambda Sorority, Inc. and in 2017 she was named Woman of the Year for the South Dallas Business and Professional Women's Club.
Beginning in 1992, Smith raised her nephew and three nieces: Andre, Alayna, Annya and Ayanna, who are now all adults.
Cheryl Smith was interviewed by The HistoryMakers on March 7, 2014.
Cheryl Smith
Happiness enjoys company!